Fatima Yousif, Elizabeth Berthe, and Olga Morawczynski's Best Practices in Mobile Microfinance
Title of Project: "Best Practices in Mobile Microfinance"

Regions of research: Kenya, South Africa, Tanzania, and Philippines
Project Summary: Microfinance is a proven tool for fighting poverty on a large scale. It provides very small loans to poor people, mostly women, to start or expand very small, self-sufficient businesses. It is crucial to build upon this success in order to develop innovative solutions that reach the billion unbanked who have yet to benefit (Mary Ellen Iskenderian). MFIs face two very critical barriers to scale – service and operational inefficiencies – that can be addressed through technology. There are high operational costs associated with the high-touch approach which are generally higher for institutions that focus on the poorest customers. Phones, combined with organizational and social adaptations, can cut the cost of such transactions and make widespread microfinance economically feasible.
Developing a successful mobile initiative for poorer people entails managing a host of interrelated issues: technology, pricing, financial literacy, functionality, partnerships, delivery channels, etc. (Waterfield, 2004). A CGAP survey demonstrated the importance of marketing and of balancing technology with human interfaces in mobile microfinance (Rosenburg, 2008). With the introduction of mobile microfinance, there is much to be learned about business process re-engineering, changing business models, and customer acceptance. Insights today are gained through trial and error, a costly and slow approach that limits innovation. Grameen Foundation (GF) proposes to fund research investigating factors that influence the adoption by microfinance clients and the methodologies and best practices that mobile microfinance institutions have adopted to evolve their models, approach, and products to serve their clients. This study will use a combination of data collection techniques (focus group interviews, online surveys, and individual interviews) and qualitative methodologies.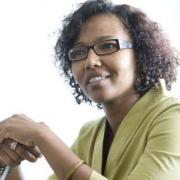 Researcher: Fatima Yousif holds a Master's degree in Economics and Industrial Strategies from the University of Paris- Dauphine and a BSc in International economics from the University of Panthéon-Assas in Paris. She has participated in several studies on SMEs and microfinance in both East and West Africa (Uganda, Senegal, Kenya, Sudan) and is well versed in survey and data analysis techniques.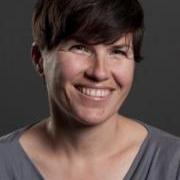 Researcher: Elizabeth Berthe leads the effort in catalyzing affordable communications in rural areas through Village Phone as well as Mobile Money for the Grameen Foundation Technology Center. Prior to Grameen, she worked in various roles in corporate finance, strategic planning, negotiations and consulting in the U.S., China and France. She holds a master's degree in International Management from Thunderbird, the Garvin School of International Management, and a BA in marketing from USC. She is a member of the advisory council for Youth Assets, a non-profit empowering disadvantaged youth with information through technology in Swaziland, and is a founding member and current co-chair for Women Advancing Microfinance-Pacific Northwest Chapter.
Researcher: Olga Morawczynski spent four years studying the adoption, usage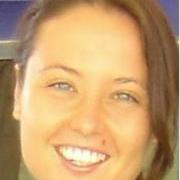 and impact of M-PESA as part of her doctoral degree. She has also studied mobile money and branchless banking systems in other countries including India, Pakistan, Tanzania, and Uganda. Olga has collaborated with several partners during her research including CGAP, Microsoft Research India and the Bill & Melinda Gates Foundation. Currently, Olga is working with the Grameen Foundation in Uganda. She is developing and piloting a mobile application that aims to enhance financial literacy at the bottom of the pyramid (BoP). She was awarded a PhD scholarship by Microsoft Research and completed her PhD in Science & Technology Studies at the University of Edinburgh. Her paper on M-PESA was also noted by the GSMA Development Fund Report as being in the "top 20" of the field. Olga continues to publish in peer-reviewed journals, present at international conferences and undertake consultancy opportunities.