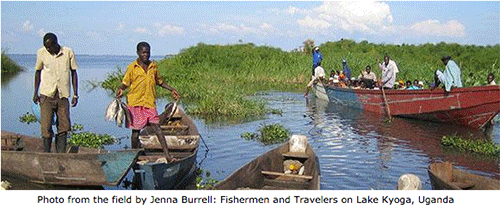 Welcome to the Institute for Money, Technology & Financial Inclusion (IMTFI). Established in 2008, the Institute is housed in the School of Social Sciences at the University of California, Irvine. Its mission is to support research on money & technology among the world's poorest people. We create a community of practice & inquiry into the everyday uses & meanings of money, as well as the technological infrastructures being developed as carriers of mainstream & alternative currencies worldwide. Browse and sort database of projects with advanced search. CLICK HERE
Featuring:
The IMTFI Edited Collection: MONEY AT THE MARGINS: Global Perspectives on Technology, Financial Inclusion and Design edited by Bill Maurer, Smoki Musaraj, and Ivan Small. Introduction available online.
PAID: Tales of Dongles, Checks, and Other Money Stuff edited by Bill Maurer and Lana Swartz.
The origins of money are in bartering, right? Not so, explains IMTFI Director, Bill Maurer, speaking with On the Media (10/12/18), "in the beginning was not the coin... in the beginning was the receipt." Listen online for more!
news
Bill Maurer, anthropology, via Capital Public Radio, Jan. 17, 2019 (Audio)
IMTFI in Medium, Dec. 30, 2018