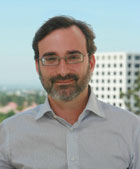 Welcome to the Institute for Money, Technology and Financial Inclusion. Established in 2008, the Institute is housed in the School of Social Sciences at the University of California, Irvine. Its mission is to support research on money and technology among the world's poorest people: those who live on less than $1 per day. We seek to create a community of practice and inquiry into the everyday uses and meanings of money, as well as examining the technological infrastructures being developed as carriers of mainstream and alternative currencies worldwide.
Money costs money for people who are extremely poor and who have limited or no access to banks or credit. For many of the world's poor, fees for financial services and transactions seriously limit their ability to use or share what little money they have. People have long taken whatever is ready-to-hand to serve the functions of money, from livestock to jewelry, and have used different relationships and objects to help them save, store, and transfer wealth. Today, new communications technologies are being added to this complex ecology of money. This ranges from sharing airtime minutes as an alternative currency, to using mobile phones and point-of-sale terminals for accessing banking institutions, or even as independent systems for saving, storing and transferring wealth.
In October 2011, UC Irvine's Institute for Money, Technology & Financial Inclusion received a $4.17 million grant from the Bill & Melinda Gates Foundation to continue research on current and potential uses of mobile technology in providing banking and financial services to people in developing countries. The four-year grant brings the IMTFI's total Gates Foundation funding to more than $6.13 million since the institute's founding in 2008.
Read the full press release here.
Bill Maurer
Dean, School of Social Sciences
Institute Founding Director