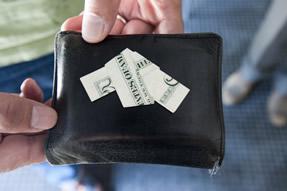 The Institute for Money, Technology & Financial Inclusion at the University of California, Irvine is soliciting proposals for original scholarly research on the use of money as a means of saving, storing, and transferring value for those who live on less than $1USD/day.
For this call, IMTFI is most keenly interested in the following broad topics:
What is it really like to live in a cash-only world? To live in a world where new technological innovations are changing people's habits and ideas around money?
How do technological infrastructures interact with social infrastructures when cashless options are introduced into cash-only worlds?
How do physical and electronic media of exchange work together in people's everyday lives?
What is the role of gender, rank or status, economic class, occupation, age, physical capacity, or geography in people's payment choices?
What is happening to "informal" and/or potentially fraudulent practices as mobile and electronic payments interface with cash payments or other accounting practices?
How do emerging domestic and international value transfer and remittance technologies affect livelihoods, investment, spending, and migration?
Intervention of policy and design
Eligibility: This call for proposals is open to all researchers who work in the developing world. *Previous recipients are welcome to apply but new applicants will receive priority.
Note: For this call, proposals to design or implement a service or product are ineligible. We will consider research proposals only.
Deadline for submission: December 16, 2013. Decisions will be announced by end of March 2014.
Click here for DETAILED PROPOSAL FORMAT AND GUIDELINES
The guidelines are in pdf format, you will need Adobe Reader to access. If you do not have Adobe Reader, Download Adobe Reader here for free.
View the updated Human Subjects Research Requirements for Research 2013 in your country.