Project Year
2014
Region(s)
Latin America and the Caribbean
Country(ies)
Colombia
Project Description
There is a growing amount of workers that despite having an employment contract still lack social protection and benefits in Medellin, Colombia. This is one of the consequences derived from structural changes in the job market and inadequate use of labor law, which the International Labor Office (ILO) also pointed out in its 2003 conference. This research project explores and analyzes the different practices and strategies that flexible workers and the self-employed are using to mitigate risk and compensate the lack of social protection. The study begins by understanding, from the users' standpoint, what "social protection" and "risk" mean to them. It documents how they perceive the services and coverage that they currently use, as well as the different ways flexible workers solve their needs when lacking coverage provided be the state. Within these overarching concepts of social protection and risk, this study covers services and topics such as health, on-the-job risks, financial stability, and retirement. Using human-centered research techniques like in-context interviews recorded on video, the study will document the resources, practices, and decision-making processes that workers use to manage and solve their needs. At the same time, this documentation allows to contrast workers' current practices against services available through government services, insurance companies, alternative providers and informal networks. This knowledge will help the team to identify opportunities for developing new services that take advantage of digital technologies (like mobile phones, game-lottery kiosks and small retailers), to reach an increasingly disperse population of flexible workers who currently lack or have limited access to health, risk management and financial stability coverage.
Researcher(s)
Ana Echeverry, Coppelia Herrán, Felipe Arboleda
About the Researcher(s)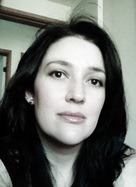 Ana Echeverry has a M.A. in Design Planning from the Institute of Design, Illinois Intitute of Technology, in Chicago. She is also an industrial designer from Universidad Pontificia Bolivariana (UPB), where she previously worked as coordinator and professor of postgraduate studies in innovation planning. She previously worked as a strategist for Razorfish and Ernst and Young in New York, and also as a new product designer at Muma, a furniture company in Colombia.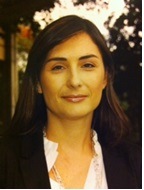 Coppelia Herrán is an industrial designer from Universidad Pontificia Bolivariana (UPB), where she also works as a researcher and professor. Currently, she is also a M.A. candidate in Anthropology from Universidad of Antioquia. She leads a research line focusing on 'material culture' within the Group of Design Studies at UPB. Coppelia has worked in multiple research projects involving poor and vulnerable communities in Colombia.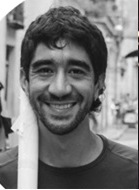 Felipe Arboleda holds a B.A. in Advertisement and a M.A. in Anthropology from Universidad de Antioquia, and complementary studies in brand management. His experience includes doing corporate marketing for Owens Illinois, working as creative director and planner for Rapp Colombia–part of DDB group--as well as being creative director of FeelingCompany. He currently works as research and innovation director at Inspira Lab in Medellín, a consulting firm that specializes in product design, branding, marketing, and communications.