Project Year
2014
Region(s)
Southeast Asia
Country(ies)
Myanmar
Project Description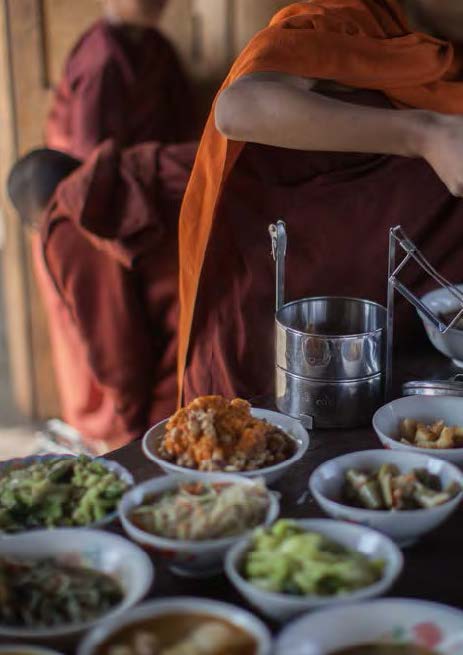 Our research team has set out to explore influences that are driving decisions about money in Myanmar, one of Asia's poorest countries that until recently was relatively closed to the outside world. Even today, as Myanmar's economy steadily opens up, many people still struggle to access the formal financial instruments like bank loans and credit cards. Afford Two, Eat One aims to explain how Myanmar's poor are formally and informally transacting, saving and investing—and to identify some of the vast opportunities for stimulating local financial activity. Our findings reveal both traditional practices and new trends shaping Myanmar's changing financial landscape, and they offer insights critical for developing future services that address the needs of the poor. Funded by the Institute for Money, Technology and Financial Inclusion at the University of California, Irvine, the team includes designers, analysts, strategists and researchers from Yangon-based Proximity Designs, design strategy consultancy frog, and Studio D Radiodurans.
Over the course of two months, the project team traversed Myanmar, visiting villages, using financial services and interviewing dozens of farmers, traders, and day-laborers—the people who are often excluded from traditional financial markets. By collecting evidence, stories, photographs and other data, we aimed in particular to:
• Build a comprehensive understanding of poor people's formal and informal transaction practices.
• Establish a baseline of findings, insights, and frameworks that will guide and inspire future developments in transformational services and concepts.
• Identify opportunities for expanding use of and access to financial services and products in under-served and newly opportune areas.
As our report shows in depth Myanmar is at a defining moment in its history: The economy is expanding, international sanctions are easing, significant investments are pouring in, and land values are increasing dramatically. In some areas, property is more expensive than it is in nearby Singapore. Technology adoption is also sky-rocketing as Myanmar—previously on par with North Korea in terms of mobile adoption ranks—it now aims to catch up to its neighbors. The cell phone penetration rate is expected to increase by 50 per cent over the next three years, up from just 12 per cent today (Deloitte/Ericsson 2012). High-speed 3G wireless networks now being built would enable access to mobile computing for the first time in Myanmar. The country will have unprecedented choices, options and opportunities around money. This report presents a snapshot of Myanmar's local economic landscape from a qualitative, behavioral and cultural perspective. It profiles a subset of individuals for whom the appropriate formal financial services have not yet materialized, and offers clues about how that might soon change.
Researcher(s)
Aung Ko Ko, Su Mon, Venetia Tay and Jan Chipchase
About the Researcher(s)
Aung Ko Ko is a co-leader of the product design team at Proximity Designs in Yangon. Educated in Myanmar, he has over a decade of technical and management experience working in Singapore and Malaysia. In 2008, Aung moved back to Myanmar and joined Proximity Designs as a senior product designer. For the past five years he has learned, implemented and taught design thinking and built a world-class design team working in challenging contexts. His primary roles include managing the design lab space, prototyping, vendor relations, and communication between other teams in the Proximity supply chain. He has played a critical role in launching three unique agricultural products across Myanmar.
Su Mon is a researcher based in Yangon. As the Social Impact Manager of Proximity Designs, she leads a dedicated team of researchers that conducts comprehensive assessments of Proximity's work on rural household incomes, as well as the socio economic impact of its activities. She holds a master's degree in international development from the Georgetown University School of Foreign Service in Washington, D.C., and a bachelor's degree in economics and finance from the College of Saint Elizabeth. Su Mon grew up in a small town in the Ayerwaddy Delta, where her family still lives and operates an ice business.
Venetia Tay is a Senior sSrategist at frog and conducts research on user needs and market opportunities to envision new solutions with strong business sensibilities. She thrives on working with multi-disciplinary teams to create experiences that resonate with people and challenge businesses to think ahead. She has spent the last decade developing brands and experiences across Asia Pacific and the United States in various industries and is passionate about the financial inclusion space.
Synopsis of Research Results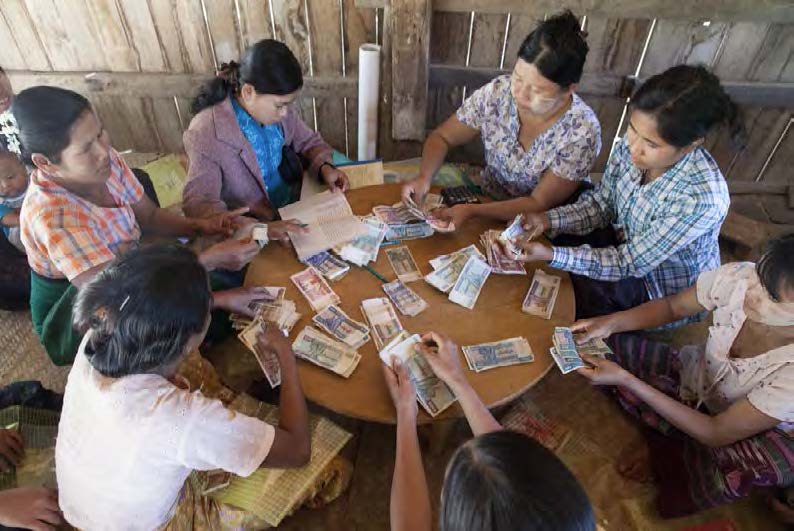 Link to the white Paper: Afford Two, Eat One. Financial Inclusion in Rural Myanmar, by Proximity Design, Frog and Studio D Radiodurans
Link to research blogpost: Afford Two, Eat One: Understanding Motivations for Spending and Saving