Project Year
2014
Region(s)
Southeast Asia
Country(ies)
Cambodia
Project Description
In most developing countries financial literacy amongst the poor is low. Many poor households often do not use nor understand rudimentary financial products such as bank accounts or housing loans that those in the developed world take for granted. Poor households' access to the right financial products can affect their ability to move out of poverty. How best to increase financial literacy and consequently foster financial inclusion is unclear. One promising mechanism is broadcast television. Television may be able to deliver rudimentary financial literacy to those most disadvantaged in a cost effective manner. We will embed rudimentary financial education (relating to mobile money, savings accounts, and budgeting) in a long running and extremely popular (reaching approximately a fifth of the total population of the country) comedy show in Cambodia. To test the efficacy of the approach the research target sample will be randomly allocated into three groups prior to the actual TV broadcast: the first will be provided the opportunity to watch these episodes on video; the second will be offered financial literacy training through traditional workshops; and the third group will be the control. The program's effects will be estimated using pre- and post-intervention data and using a difference-in-difference estimation technique. Ultimately all households in the sample will be able to watch the episodes on television, should they choose to. Aggregate effects on the entire Cambodian population will be estimated by examining macro data on savings deposit rates. The development of financial education entertainment could have implications for policy decisions relating to the implementation of financial education programs. If shown to be successful, broadcasts of financial education entertainment such as the comedy show could be an engaging and cost effective way to educate a large number and broad range of the poor.
Researcher(s)
Pushkar Maitra, Paul Lajbcygier, Jeff Fang, and Andrew Crawford
About the Researcher(s)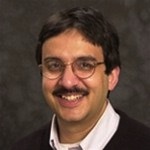 Pushkar Maitra's research interests are in Development Economics, Applied Econometrics, and Field Experiments. His specific research interests include microfinance, human capital and skill accumulation, relationships between groups in segmented societies, and behavior change. He has published extensively in refereed international journals like Review of Economic Studies, Journal of Development Economics, Journal of Health Economics, Journal of Applied Econometrics, and Economics Letters. He has successfully obtained research grants from the Australian Research Council, AusAID, International Growth Centre, and USAID. He has extensive experience in designing and conducting field experiments and RCTs in developing countries.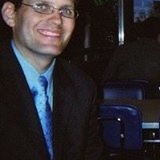 Paul Lajbcygier holds a joint appointment as Associate Professor in the Department of Banking and Finance and the Department of Econometrics and Business Statistics at Monash University, Clayton campus. Paul has conducted research in investments, asset pricing, and retirement systems at amongst the best universities and business schools in the world such as The University of Oxford, London Business School, and the Stern School of Business, New York University, where he has held senior visiting research, visiting scholar, and paid research positions. Since 1995, Paul has authored over 80 academic papers and obtained over $12 million in government grants, industry linkage grants, and corporate payments in-kind. His published work has hundreds of citations, many in prestigious academic journals. He has sat on over 10 journal editorial boards and conference program committees and has reviewed papers for many prestigious journals. He has supervised over 20 Honours, Masters, and Ph.D. students. He has won awards both for his research and teaching.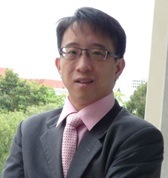 Jeff Fang is currently a research associate in the School of Economics, Finance and Marketing at RMIT University. With about 10 years of industry experience in Cambodia, Australia, Singapore, and Vietnam, he has worked on various business strategy, operations and technology projects for governments, universities, banks, microfinance institutions, and financial service providers in the ASEAN and Australia region. Jeff has also undertaken consulting and project analyst roles for senior advisers and team leaders in World Bank, IFC, and UNDP projects. Jeff is currently involved in industry evaluation projects relating to financial behaviour and access to financial services. In the last 5 years, Jeff undertook a research study to evaluate how financial service offerings using mobile phones in rural Cambodia impact customer well-being, micro-enterprises, and customer financial behaviours. Jeff has also presented his research findings in peer-reviewed high quality conferences locally and internationally. Jeff has also authored research papers and industry research reports. His most recent publication is "Exploring The Impact of Mobile Money Services on Marketing Interactions in Relation to Consumer Well-Being in Subsistence Marketplaces – Lessons from Rural Cambodia" in the Journal of Marketing Management. He has also co-authored a high quality industry research report on financial literacy for the Australian financial services sector entitled "Moneyminded Summary Report - The Reach and Impact of Moneyminded in Asia Pacific 2010-2011".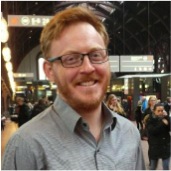 Andrew Crawford is an Adjunct Research Associate in the Department of Banking and Finance at Monash University, Caulfield campus. He worked in Cambodia for two years as a part of an AusAid sponsored project to assist technology and web development at the Cambodia Microfinance Association. He co-authored the paper "Are Profitable Microfinance Programs Less Efficient at Reaching the Poor? A Case Study in Cambodia", which he presented at the European Research Conference on Microfinance in Norway. Previously he worked as a Research Assistant at the Australian Centre for Financial Studies to help develop the historical Australian Equity Database. Currently Andrew is conducting Cambodian economic research at the University of Hamburg.
Link to Final Report: Financial Education via Television Comedy
Link to blogpost: Financial Education via Television Comedy: Evidence from a Pilot Study in Cambodia
Check out the Cambodia Microfinance Association's video on loan management.