Project Year
2014
Region(s)
East Africa
Country(ies)
Uganda
Project Description
The use of mobile money in Uganda is a stellar achievement in the communication industry utilized by individuals, groups, and governmental and non-governmental organizations in different ways. The Ugandan government, in implementing the Social Assistance Grants for Empowerment (SAGE) programme, opted to use MTN mobile money service to remit money to poor and elderly households. However, there are reports by media regarding MTN mobile money services in the implementation of SAGE programme that say that "SAGE beneficiaries in various districts have gone for months without pay after the MTN van was intercepted" (The New Vision, 2013). There has been no study to substantiate media reports, hence the need for this study. Overall, the study seeks to assess the effectiveness and challenges of using mobile money service in the implementation of the SAGE program in Uganda. Specifically the project will: (i) Identify SAGE beneficiaries in selected districts using mobile money services; (ii) Establish symbiotic relationships between government and MTN mobile money service providers in improving SAGE beneficiaries' ability to handle the setbacks and structural conditions that pull them into vulnerability; (iii) Examine the infrastructure, capacity, and challenges encountered by SAGE beneficiaries in accessing money through mobile money services; and (iv) Analyze regulatory frameworks governing mobile money services and usage to map a way forward for policymakers and service providers in expanding the potentials of mobile money as a tool for service delivery. It is expected that findings of this study will attract several empirical research questions to the benefit of the government, policy makers, the academia and mobile money service providers. Specifically, the project will contribute to the formulation of the mobile money policy which is currently lacking.
Researcher(s)
Julius Okello
About the Researcher(s)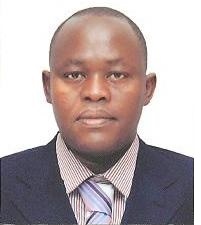 Julius Okello has self-esteem for hard work, determination, a resourceful mind with ambitious interests, and a desire to achieve high quality results in academic and policy research engagements. He is currently writing his PhD thesis entitled "The Role of Social Protection in Addressing Household Vulnerability to Poverty: the case of Teso Districts in Eastern Uganda" at the University of Nairobi, Kenya. Julius is also currently working on three projects that are funded by Canadian Government International Development Research Centre (IDRC) on "Innovative Approaches to Creating Opportunities and Incorporating Young Youth into East Africa's Labour Markets", in four East African countries (Kenya, Tanzania, Rwanda and Uganda); "The Private Security Companies and Urban Insecurity in Uganda", also funded by IDRC as the Principle Investigator; "Governance of Non-State Social Protection Initiatives: Implications for Addressing Gendered Vulnerability to Poverty in Uganda", funded by the British government through PASGR; "Analysis of the relationship between climate change, population and Development at National level"; and an "Assessment of implications of population dynamics for urban development in Uganda". His research interests are in Development Economics, focusing on micro economic social protection policies for poverty reduction and vulnerability, gender, conflict and peace dynamics, socio-economic recovery and development with respect to human development, and delivery and access to social protection services, among others.
Read Julius Okello's Final Report