Project Year
2015
Region(s)
South Asia
Country(ies)
India (Uttar Pradesh)
Project Description
The overarching objective of the present study is to assess the need for using pre paid card technology for delivering added financial services like insurance claim settlements including death claim benefits in a transparent manner to the customers of Microfinance Institutions (MFIs) in selected regions of the state of Uttar Pradesh of India. We try to elicit the factors determining such need, not met at present, by surveying potential beneficiaries of different microfinance institutions and the providers including insurers, prepaid card providers, and MFIs. The issues revolve around ease, access, trust, and transparent settlements being aimed in such added services with potential to scale up.
Researcher(s)
Debashis Acharya and Tapas Kumar Parida
About the Researcher(s)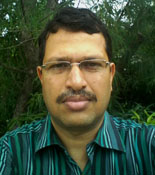 Debashis Acharya has a PhD in Economics. He is currently a faculty member of School of Economics, University of Hyderabad, India. His research interests are in the areas of macro-monetary economics, financial economics, and inclusive finance. He has published papers in these areas in international and national journals. Debashis has recently completed projects relating to financial inclusion funded by Indian Institute of Banking and Finance as part of its annual Macro Research Award, UGC-UPE-2 program of University of Hyderabad, and the Shastri Indo Canadian Institute.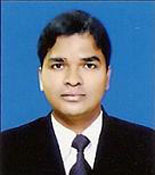 Tapas Kumar Parida is a professional with 6 years of work experience in macro-economic research and planning in banks and research organizations, with diversified academic achievements. Presently, he is working as an economist at Economic Research Department of State Bank of India, Corporate Centre, Mumbai. Prior to joining State Bank of India, he has worked with organizations like Indian Bank, Axis Bank, Planning Commission New Delhi, He is an alumni of the Higher Education Department of Government of Odisha and Xavier Institute of Management Bhubaneswar (XIMB). He has completed his M.A. in Economics from University of Hyderabad and recently submitted his PhD thesis to the same University.
Read their Final Report
Link to the blogpost: Micro Insurance Claim Payments through Pre-paid Cards: Technology and Regulation Driven Financial Inclusion in India