Project Year
2015
Region(s)
West Africa
Country(ies)
Ghana
Project Description
This study investigates unmet needs of small merchants in rural and urban Ghana regarding adoption and utilization of digital payment systems. The primary research questions are: what are the most salient unmet needs of small merchants in adopting digital payment platforms for businesses? What value added services are required by small merchants to encourage adoption and utilization of digital payment platforms for daily business transactions? How are the needs of both rural and urban small merchants appropriately addressed by financial regulatory policies to boost adoption and utilization of digital payment systems for their business transactions and other financial needs? To answer these questions, the study triangulates the Technology Acceptance Model (TAM) and Diffusion of Innovation (DI) theory to undertake the study. TAM is based on two main assumptions: Perceived usefulness (PU) and Perceived ease of use (PEOU). TAM does not only attempt to explain the use of an innovation but it also offers explanations to help researchers and practitioners identify why a particular system may be unacceptable so as to enable appropriate steps to be pursued. TAM is consistent with the theory of DI where technology adoption is a function of a variety of factors including relative advantage and ease of use. A mixed method research design is adopted for this study. The essence of this research is to inform stakeholders in the digital payment platform about the needs of neglected majority of SMEs in adopting and utilizing the system for financial business transactions in this digital age.
Researcher(s)
Clement Adamba, Onallia Esther Osei, and Rebecca Sarku
About the Researcher(s)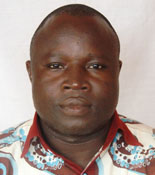 Clement Adamba (Ph D) is a Project Coordinator at the Institute of Statistical, Social and Economic Research (ISSER), University of Ghana, Legon. Clement received his Doctorate and Master of Philosophy (PhD and MPhil) degree in Development Studies from the University of Ghana and a degree in Bachelor of Education in Economics from the University of Education, Winneba. Clement has over 15 years' experience as a professional teacher; working in both rural deprived and urban areas. He also has extensive training and experience in research, project development and management, monitoring and evaluation, partnership development and advocacy. Clement has vast research experience in Ghana and has published extensively in reputable international journals.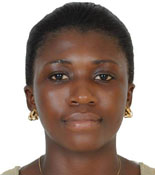 Onallia Esther Osei holds BA in Geography and Resource Development from the University of Ghana. She is a postgraduate student MPhil [to be confirmed] of the University of Ghana. Her MPhil thesis focused on studying Gender Dynamics of E-waste Management Practice(s) in Accra and Kumasi (Ghana). Onallia has a 5 years' experience in developmental project organization and management including a strong background in data collection, processing and analysis. She has worked with a team of researchers at ISSER collaborating with GTZ, World Bank, UN agencies and GoG on several development agenda. She also has wide experience in monitoring and evaluation of projects.Onallia has a strong passion and commitment for advocacy and capacity building within the civil society circles. She is currently the lead person on the CSO front in Ghana assisting the Ministry of Lands and Natural Resource implement Voluntary Principle on Security and Human Rights in Ghana's Extractive Sector.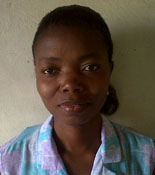 Rebecca Sarku currently works with University of Ghana as teaching assistant with the Department of Geography and Resource Development. She had her first and second degree in Geography, Rural and Resource Development programs at Kwame University of Science and Technology and University of Ghana respectively. She Prior to second degree, Rebecca taught at two different second cycle institutions for 3 years. She has worked on several projects as a principal research assistant within the university and with other state institutions in both rural and urban Ghana. She is currently working on two publications related to value chain in the oil palm industry with her principal supervisor (Prof. Edwin A. Gyasi).
Read their Final Report: Assessing Unmet Needs of Small Merchants in Adopting Digital Payment Systems in Ghana
Read their blogpost: "When I make sales, I want to sit and count my money at the end of the day": Low Adoption of Digital Payment Platforms among SMEs in Ghana