Project Year
2015
Region(s)
East Africa
Country(ies)
Kenya
Project Description
Mobile money has experienced exponential growth in developing nations, influencing activities in all sectors of the economy. It is a technology that has contributed immensely in the financial inclusion of the unbanked that include majority of women micro entrepreneurs participating in table banking. Table banking is a variant of village banking that involves saving and borrowing all the money immediately leaving a small percentage for administration and insurance. Members of table banking groups are usually low-income farmers and self-employed persons, majority of whom are women. As in many developing nations, women in Kenya have limited control of productive resources, a situation that limits the productivity of women-owned micro enterprises. Although mobile money has the capability of empowering these women, how it interacts with participation in table banking to influence control of productive resources among women has not yet been an area of study. Guided by the empowerment theory, this study aims at determining the influence of mobile money on the control of productive resources among women micro entrepreneurs participating in table banking. The study will use both qualitative and quantitative research methods and will take into consideration all 374 members of women-only table banking groups registered with the Nakuru Gender Office and operating within the Nakuru Municipality will be studied.
Researcher(s)
Milcah Mulu-Mutuku and Castro Ngumbu Gichuki
About the Researcher(s)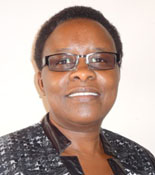 Milcah Mulu-Mutuku is a Senior Lecturer in the Department of Applied Community Development Studies, Egerton University, Kenya. She holds a PhD in Entrepreneurship from Jomo Kenyatta University of Science and Technology, Kenya. Her research interests encompass entrepreneurship and sustainable livelihoods with focus on rural, youth and female entrepreneurism. She has been involved in projects designed to enhance management and technical skills among women micro entrepreneurs as well as enhancement of food safety through reduced pesticide residues on vegetables using a market chain approach. Milcah has also been involved in promotion of cassava production and utilisation through commercialisation; and empowering youth with agri-entrepreneurial knowledge and skills.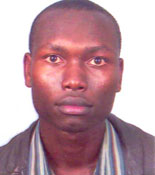 Castro Ngumbu Gichuki holds a M.Sc. in Community Studies and Extension from Egerton University Kenya and is pursuing a PhD programme in Agricultural Economics and Management at Nanjing Agricultural University. He is also a part time lecturer at Maasai Mara University Kenya. His areas of expertise are social entrepreneurship, community development and extension. His field of research related to community banking groups and women's entrepreneurship. He is currently undertaking research on informal groups' synergy focusing on performance of village savings and credit associations in Kenya.
Read their Final Report Influence Of Mobile Money On Control Of Productive Resources Among Women Micro Entrepreneurs Participating In Table Banking In Nakuru, Kenya
Read their blog posts: Object-Centered Focus Group Discussions: Stimulating Conversations On Mobile Money Practices And Culture
Influence of Mobile Money on Control of Productive Resources among Women Micro Entrepreneurs Participating in Table Banking in Nakuru, Kenya
Read about her experience presenting at the Making Markets Matter Executive Training Program (May 2017).