Project Year
2015
Region(s)
West Africa
Country(ies)
Nigeria
Project Description
In market parlance women and girls are often lumped together as a unit. In Nigeria, adolescent girls have 25% lower adoption rate of mobile based digital financial services in comparison to older women. This shows that their needs and aspirations towards this innovation are poorly met. The argument of whether and how adolescent girls should use DFS have generated tensions between traditional and modern way of living, and between the younger and the older generations. Understanding how these girls' logic around this innovation was formed will be useful in shaping the future and longevity of this innovation and in minimizing roadblocks to adoption because they are the adults of tomorrow. The behavior adolescent girls exhibit when they interface with DFS show more evolving capabilities and openness to technological innovations and greater flexibility towards cultural rigidities.This objective of this study is analyze the different perceptions held by the adults towards adolescent girls' uptake of digital financial services (DFS), the tension that results as result of the interface between the perception of older and younger generations, and the new social dynamics that emerges as a result of the 'escapees' uptake. For the purpose of the study, 2 communities that are located in urban slums and 2 from rural areas will be selected from northern and southern Nigeria (Christian and Islamic backgrounds). The study design shall be exploratory with rich participatory elements and its quantitative and qualitative data will be attuned to enable effective comparison from Christian-Muslim perspectives, traditional-modern culture perspectives, and rural-urban poor perspectives.
Researcher(s)
Dr Jude Kenechi Onyima and Chinedu Francis Egbunike
About the Researcher(s)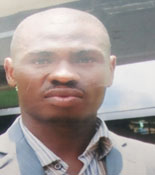 Dr Jude Kenechi Onyima is a lecturer at Nnamdi Azikiwe University, Awka, Nigeria. He has served as a consultant to the Nigerian Government and development agencies on a number of entrepreneurship and rural development programs in Nigeria. He was the principal investigator in the 2014 IMTFI research project: Mobile Money, Social Capital and Financial Behavior of women Cooperatives in Rural Nigeria. Jude holds a Bachelor of Science degree (First Class Honors), a Master's degree in Economics and a PhD in Rural Finance. He is a recipient of the Harry Frank Guggenheim research grant for Young African Scholars and an awardee of the IL0-ICA Young scholars program in 2015. Jude is a World Bank certified trainer of micro-finance program and possess over 8 years consulting experience in both public and private sector. Jude has published extensively on rural finance, gender poverty, small and rural entrepreneurship and cooperative organizations. His research interests include rural livelihood, economics of conflicts, immigrant entrepreneurship and financial inclusion.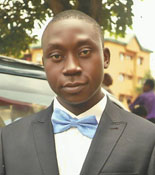 Chinedu Francis Egbunike is a lecturer at Nnamdi Azikiwe University, Awka, Nigeria. He has assisted many researchers and institutions in Nigeria to manage and analyze data on finance. He has facilitated a number of workshops on financial inclusion and management information system. Chinedu holds a Bachelor of Science degree and a Master's degree in Accounting. He is presently a doctoral student in Accountancy at Nnamdi Azikiwe University. Chinedu is a professional data analyst with over 7 years experience in academics and professional practice both in the public and in the private sector. He has conducted research that has been published in reputable journals within and outside Nigeria. His research interests include fraud and disclosures, sustainable information system and rural entrepreneurship.
Read their final report: Generational Tensions in the Uptake of Digital Financial Services: Adolescent Girls and Adults in Nigeria here.
Link to the blogpost: My Smart Phone is a Love Trophy: On Boyfriend-Girlfriend Negotiations and the Tensions between Adults and Adolescent Girls in Digital Nigeria