Project Year
2015
Region(s)
South Africa
Country(ies)
South Africa
Project Description
The objective of this research project is to study the impact of mobile payment platforms and other digital technologies that facilitate the design and distribution of microinsurance products in South Africa. While a growing body of research on "m-insurance" has focused on how to leverage technological advances to build efficiency into the micro-insurance value chain for scaling-up operations, relatively little is known about how low-income clients experience these digital mediums as they struggle against a variety of risk factors. Furthermore, the framing of m-insurance as a tool for financial inclusion obscures important issues about new formations of power, exclusions and other unanticipated consequences that may arise as a consequence of the penetration of corporatist strategies and techniques into low-income spaces. The proposed research project will take a case study approach to understand how poor people respond to and experience a funeral insurance scheme offered by a leading South African insurance company through an innovative mobile-based interface. This qualitative study aims to shed light on the potential trade-offs of a microinsurance agenda enabled and mediated by new mobile/digital technologies and driven predominantly by efficiency and scale concerns. Among the core questions this research seeks to address are : what are the terms by which the poor are included — and who might be excluded — by insurance schemes mediated by mobile technology driven by corporate partnerships?
Researcher
Christopher Paek
About the Researcher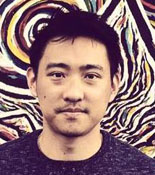 Christopher Paek is a Phd candidate at the International Development Department of the London School of Economics and Political Science (LSE) in London, UK. His research interests broadly encompass the evolving role of the private sector, particularly large corporations in processes of socio-economic development and poverty alleviation. His thesis project, due for completion in the fall of 2017, focuses on the politics behind the emerging microinsurance markets in South Africa and the growing influence of insurance companies on risk management strategies of low-income citizens. Christopher has been a practitioner in the development field for the past 6 years as a project management consultant for the United Nations Office for South-South Cooperation, housed in the UN Development Programme (UNDP).
Read Christopher Paek's Final Report
Link to the blogpost: Mobile Phones, Insurance and a Funeral: A Closer Look at South Africa's Mobile Micro-Insurance Market