Project Year
2015
Country(ies)
All
Project Description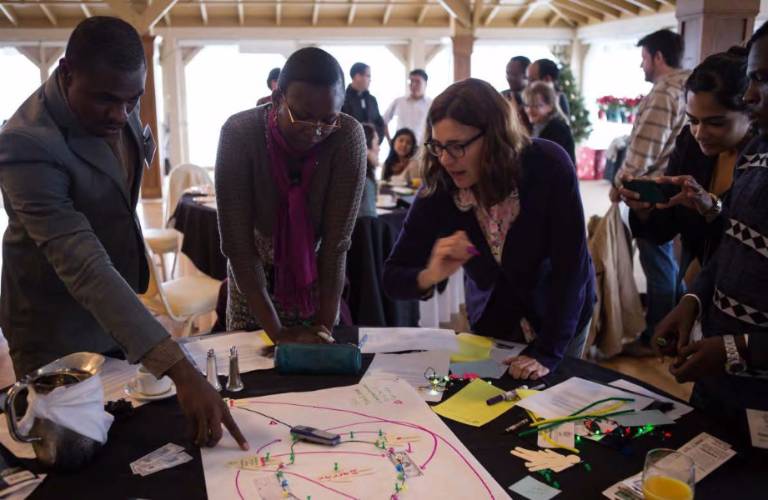 Why a Consumer Finance Research Methods Toolkit? And why now? There has been an unprecedented expansion of financial technology aimed at helping everyday people save, manage and transfer money. There are new insurance, investment and money management products, digital financial education tools and alternative credit scoring and lending services. What started with M-Pesa's mobile phone-based money transfer service in 2007 has blossomed into myriad new technologies and platforms for electronic payment and other digital financial services accessed via phone, computer, tablet, kiosk, ATM, point-of-sale terminal or other device.
We have dubbed this a "Cambrian explosion": like the Cambrian period in evolutionary history, when on planet Earth biological organisms went through an incredible period of diversification occupying new environmental niches and experimenting with new body forms and types, financial technology is undergoing a period of profound change. Yet what all this means for everyday people remains very much an open question. In some places, we see consumers rapidly adopting a new service; in others, the same service simply does not find appeal. Investors and startups create new products but it is not always clear what problem they are trying to solve. And cash and coin—one of the most ancient of human technologies—endure, especially among the world's poor.
Since 2008, the Institute for Money, Technology and Financial Inclusion has been supporting research into the lives of the poor around the world as they are, or are not, impacted by new mobile and digital payment and financial technologies. With a global footprint and researchers from emerging markets sometimes working in remote regions, IMTFI has provided an archive of data on the intersection of money and technology, traditional and modern financial practices, and ground-level insights into how people really deal with their money and what they might do if they had access to a broader range of financial tools.
This how-to, hands-on guide spotlights the research methods our researchers and others have been using successfully to understand people's money worlds. It spotlights ethical and consumer protection issues and offers case studies and examples of successful research and dissemination to show how to turn insight into impact. From qualitative to quantitative, ethnographic to experimental, an expanded portfolio of research methods can grow the conversation on financial inclusion—to make it more broadly inclusive of diverse perspectives, peoples and paradigms.
Researcher(s)
Erin Taylor and Gawain Lynch
About the Researcher(s)
Erin B. Taylor is Project Lead. She is an economic anthropologist and a Research Fellow at the Social Sciences Institute at the University of Lisbon, Portugal. Erin is the author of Materializing Poverty: How the Poor Transform Their Lives (2013, AltaMira), a book about how residents of a Dominican squatter settlement invest in their homes and community as part of their socio-economic strategies.
Gawain Lynch is Project Consultant. He is a Director at Canela Group, a research consultancy specializing in knowledge products. Gawain has an extensive background in technology as an Infrastructure Consultant and is an expert in content management systems. In his spare time he is the brains behind the popular anthropology website PopAnth: Hot Buttered Humanity.
Link to toolkit