Project Year
2015
Region(s)
West Africa
Country(ies)
Nigeria
Project Description
A major downside of the cashless policy introduced in Nigeria since 2014 has been pervasive electronic frauds (e-frauds). Consequently, this has lead to a growing fear of victimization among bank customers that influence their decision to utilize electronic banking. This raises the importance of trust governance and its centrality to the transition to a non-cash economy in Nigeria. This study investigates the dimensions of e-fraud and the role that trust governance plays in the adoption of and resistance to the use of electronic banking in Nigeria. The main field sites for the study will be Lagos, Oyo and Ogun States. The study will make use of both qualitative (in depth and key informants interviews) and quantitative methods and draw from space transition theory, victim precipitation theory, and deterrence theory to understand the experience and dimensions of fraud, customer complaints and fraud mitigation mechanisms in Nigeria.
Researcher(s)
Dr Oludayo Tade and Dr Oluwatosin Adeniyi
About the Researcher(s)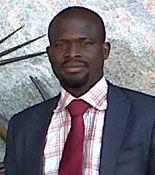 Dr Oludayo Tade received his Doctor of Philosophy in the Department of Sociology University of Ibadan and he specializes in issues related to social problems and criminology. He has also done extensive work in the media on reporting on the happenings in the southwestern part of Nigeria for over more than a decade. A number of his scholarly publications on cybercrime, piracy, child trafficking, family issues, financial fraud, transactional sex/prostitution, and juvenile delinquency, among others have appeared in reputed international journals. Dr. Tade has won several travel and research grants for his research work and is an Associate member of the Nigerian Institute of Public Relations (NIPR) and member of Nigerian Union of Journalists (NUJ) and Nigerian Anthropological and Sociological Association (NASA). He is a member of the Council for the Development of Social Science Research in Africa (CODESRIA), Dakar.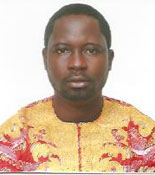 Dr Oluwatosin Adeniyi received his PhD and teaches at the Department of Economics, University of Ibadan, Nigeria. His research interests include development issues, international macroeconomics, socio-economics and mobile money. His publications in these areas have appeared in reputed journals.
Read Oludayo Tade and Oluwatosin Adeniyi's Final Report
Read their newly published article in the Journal of Financial Crime: "On the limits of trust: Characterising automated teller machine fraudsters in southwest Nigeria"
Link to the blogpost: Diverse Strategies of Banking Fraud in Nigeria
Media Communication: Oludayo Tade & Oluwatosin Adeniyi in The Conversation: Banking fraud is costing the Nigerian economy dearly