Project Year
2009
Region(s)
Latin America and the Caribbean
Country(ies)
Cuba
Project Description
This project takes its title from a 2008 art exhibition at the Galería Habana, in Havana, entitled Cubanos Convertibles (Convertible Cubans). The exhibit referenced Cuban anthropologist Fernando Ortiz's concept of Cubanidad (Cubanness), as a transculturation of different elements, to highlight the shifts in cultural values with the advent of the Cuban Convertible Peso currency during the Special Period. This project seeks to understand how ideas of Cubanidad are preserved or "converted" as articulated in economic exchange. It will assess how ideas of Cubanidad are embedded in economic networks of trust and solidarity that affirm and/or challenge historically constituted discourses (such as Ortiz's account) of Cuban cultural identity contextualized in material and economic practice. This will provide an integrated socio-economic and cultural understanding of contemporary notions of morality and Cubanidad as well as reciprocal/hierarchical relationships of economic exchange.
Researcher(s)
Mrinalini Tankha
About the Researcher(s)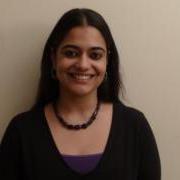 Mrinalini Tankha
is a PhD Student in anthropology at Brandeis University. She has a BA (honors) in economics and an MA in sociology from the University of Delhi, India. She does fieldwork in Havana and has traveled to Cuba in 2007 and 2008 for preliminary dissertation research.