Project Year
2010
Region(s)
Southern Africa
Country(ies)
Zambia
Project Description
The objective of the study is to explore some of the characteristic practices and attitudes toward money in the family, and the nature of conflict around money in the family, as experienced by Zambian female students from rural backgrounds. This study will explore familial conflict around money and the organization of money in the Zambian rural family from a descriptive, sociocultural and temporal aspect; the intention is to draw out detailed understandings of the role of real or practical issues (e.g. purchasing food and clothing or paying school fees) involving money as well as those described as value laden or symbolic (e.g. values, morals, power relations) and changes that may have occurred as a result of moving away from home and attending university.
Researcher(s)
Robert Tembo
About the Researcher(s)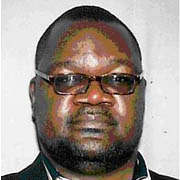 Robert Tembo is a Lecturer/Researcher and Head of the Department in social development studies at the University of Zambia. His research interests include health issues, particularly HIV/AIDS, social protection, gender, and child welfare issues. He has over 15 years work experience in a wide range of research activities. These include social policy analysis, as well as institutional and program evaluation. Mr. Tembo has conducted consultancies for various clientele in Zambia and abroad such as Commonwealth Youth Programme, IDRC, SIDA, USAID, UNICEF, UNDP UNFPA, and the World Bank. He has also published in international journals and books particularly on HIV/AIDS in Zambia.
Synopsis of Research Results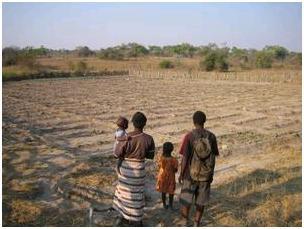 A Zambian rural family
There is a rich body of literature examining multiple aspects of money in the social sciences yet the role of money in organising and shaping family interactions in the Zambian context appears limited. The aims of this research were to explore money and its link to conflict in the family and develop an understanding of how money is organised in and influenced by culture and gender in rural female students' families in Zambia. Fifty female undergraduate students at the University of Zambia were selected, using nonprobability snowball sampling, to participate in individual semi-structured interviews. Detailed biographical information was collected alongside responses to open-ended money-related questions. Interviews were transcribed and thematic content analysis was used to identify and analyse themes in the data both within and across the fifty interviews.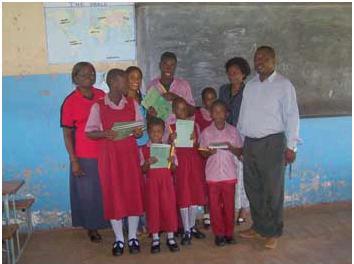 A class of girls in rural Zambia
The research was dominated by five key findings, the most significant being a relative lack of conflict between the interviewees' family members in general and specifically with regard to money. This was influenced by the shared hierarchy of priorities within the family that informs and directs the allocation of resources. The authority of parents related to a particular set of social and cultural norms determined familial interaction influencing the limited expression of conflict. The presence and significance of reciprocity in the interviewees' families was widely accepted within an extended family structure and exhibited no striking generational differences in adherence to the generalised norm of reciprocity. The interviewees' families also displayed a marked lack of gendered difference in the allocation of resources among family members. The study while achieving its goal of providing some understanding of how money works in a particular group of rural families highlights the need for further exploration of money and conflict in the family in the Zambian context.