Project Year
2010
Region(s)
South Asia
Country(ies)
Bangladesh
Project Description
The financial budget of Bangladesh is heavily dependent on the remittances received from 7 million migrant workers abroad. In the last five years from 2005, more than 8,000 Bangladeshi workers returned as dead bodies from abroad. Most migrants who died abroad left some portion of their savings there and none took responsibility to recover and remit them to their families, as these often remain unknown and unsent. This research attempts to discover how many (of the 8000 bereaved families) so far were able to recover their money and get remitted. This research will further look into the government's involvement in the recovery process and how efficient it was, and finally, see how the recovered money was handed over to the bereaved family and how it was used.
Researcher(s)
AKM Ahsan Ullah
About the Researcher(s)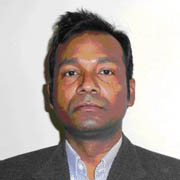 AKM Ahsan Ullah, PhD is Assistant Professor at The American University in Cairo and Associate Director of Centre for Migration and Refugee Studies (CMRS). He received his PhD from the City University of Hong Kong in International population Migration and his Master of Sciences (MSc) in Regional and Rural Development Planning (RRDP) from the Asian Institute of Technology (AIT), Thailand. He also has a Master of Social Sciences (MSS) in Public Administration from the University of Dhaka.
In his home country of Bangladesh, he was the Research Coordinator of Plan International, an international organization focusing on child and rural development in 68 countries around the world. His tasks involved developing research materials for the Dhaka-based BRAC, one of the largest national NGOs in the world with more than 120,000 staff. Dr. Ullah has also conducted and headed several research projects including a rural poverty alleviation program, city dwellers and rural to urban migration programs, and knowledge and awareness sessions for HIV/AIDS of commercial sex workers and their clients. He has also been active in the lives of street children, under the auspices of the Association for Rural Development and Studies (ARDS) in Bangladesh.
Link to a blog post about Ahsan Ullah's book: Migration and Worker Fatalities Abroad