Project Year
2011
Region(s)
Southeast Asia
Country(ies)
Philippines
Project Description
A frontier area is defined as difficult to reach community with pockets of economically challenged and socially excluded populations. As such, these areas have money ecologies that emerge in a context of distance from centers, poverty and daily coping. The proposed research aims to provide in-depth analysis on the dynamics in the money ecology of a frontier area focusing on the effects of the introduction of mobile money transfer technology on its embedded systems of money relationships particularly on notions of mutual support.
Money as a cultural artifact and its uses in everyday life are "embedded" in systems of structured relationships. As such savings, remittance and other money transactions happen in a context of multiple notions of utilitarian economic gain, social obligations and relationships of power. In a frontier area, these are often in constant tension with household survival. The Philippine financial landscape has recently seen the exponential growth of mobile phone based money transfer technology. Formal and informal agents operate "cash in cash out" (CICO) services that offer inexpensive and fast money transfer services. The initial success of this innovation has fueled rhetoric of its potential to reach the "forgotten Bottom". However, its utilization and effect in frontier area money ecology remain critically unexplored. The study proposes to utilize qualitative methodology including a modified financial diary tool inspired by Rutherford et al to develop a "thick description" of the money ecology in frontier areas and gain insight on how access to and use of mobile phone based cash transfer technology has affected local notions and uses of money.
Researcher(s)
Jose L. Estuar
About the Researcher(s)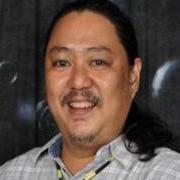 Jose L. Estuar earned his Masters Degree in Management of Technology (2002) from the University of the Philippines. His previous research grants include the Ateneo Institute of Philippine Culture-Ford Foundation merit research award for research on microfinance and social capital in Eastern Samar, Philippines (2004-2005) and the Nippon Foundation's Asian Public Intellectuals (API) fellowship for research on microfinance innovations for disadvantaged populations in Malaysia and Thailand (2008-2009). He is founding president of the Eastern Twinstars Foundation (ETSF). The foundation invests in community livelihood and social enterprise development efforts in hard to reach areas with pockets of economically challenged and socially excluded populations. It is in these "frontier areas" where understanding the local money ecology and emerging technology of mobile phone based cash transfers are increasingly becoming indispensible transformative tools.
Synopsis of Research Results
Link to Jose Estuar and Regina Estuar's "Mobile Phone Cash In Cash Out Service in a Frontier Area: The Dynamics of New Money Technology and Embedded Systems of Money Relationships"