Project Year
2011
Region(s)
Southeast Asia
Country(ies)
Philippines
Project Description
MICRA proposes a research project that investigates the financial flows of rural bank micro borrowers who are actively using the m-banking loan repayment solution offered by a rural bank in Mindanao in the Philippines. MICRA proposes to conduct qualitative market research on the attitudes and behaviors of low-income people with respect to managing the flow of their mobile money and carrying out banking transactions, in particular repaying loans and accessing deposits through mobile phones. Qualitative research will be carried out through six focus group discussions with active users, inactive users, and non-users and collection of financial diaries to capture the spending and savings practices of 5 TAP users in a rural community for a period of three months.
The objective of this research study is to gather sufficient information from clients to better understand how adoption and diversification of mobile money use in doing cashless transactions has progressed among active mobile money users, and to suggest how mobile money applications can be designed to better suit the needs and interests of low-income borrowers and savers.
Researcher(s)
Anatoly Gusto, Felicidad Justiniana
About the Researcher(s)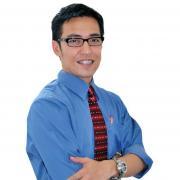 Anatoly "Jing" Gusto leads MICRA Philippines' Research and Innovations Unit whose current agenda focuses on mobile phone banking, housing microfinance, and wholesale lending. Jing's unit designs and carries out research studies, which are typically commissioned by donors, investors, government agencies, microfinance direct providers, and other stakeholders, aimed at addressing the most critical needs of the microfinance industry. Before joining MICRA Philippines, Jing was a microfinance specialist of the MABS program where he focused primarily on market research and product development. Jing also has experience in policy development and analysis having worked as the Chief of Staff at the Office of the Commissioner of the Securities and Exchange Commission (SEC). He was also involved in the design, implementation and monitoring of the gender and development advocacy program of the National Economic and Development Authority (NEDA). Jing graduated cum laude from the University of the Philippines with a Bachelor of Science degree in economics. He also has done graduate work towards a master's degree in computational finance at the De La Salle University, and regularly pursues continuing professional education opportunities, most recently at the 2009 Boulder Microfinance Training Program in Turin, Italy.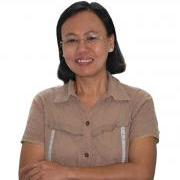 Felicidad "Fely" Justiniana is a senior member of MICRA Philippines' Research and Innovations team, and is leading the field activities for the Poverty Action Center (PAC), a MICRA initiative created to deepen microfinance's poverty outreach to the lowest income Filipinos. Prior to joining MICRA, Fely was the Microenterprise Development Officer at Ateneo de Naga University's Small and Medium Enterprise Center where she focused on providing technical assistance to farmers and handicraft makers in coordination with the Department of Agriculture and the Department of Trade and Industry. She was also a microfinance project officer for CARE Philippines, building the capacity of 15 community-based organizations through the Conservation and Development Project for Mount Isarog. As part of this project, Fely facilitated the development and implementation of diversified savings and lending products, microenterprise initiatives, and financial management systems. She also worked as an accountant for the Bicol Habitat for Humanity Foundation.
Synopsis of Research Results
Link to Anatoly Gusto and Felicidad Justiniana's "Does Microloan Repayment via Cell Phone Increase Client Confidence in Mobile Value Storage? The Case of Green Bank in Mindanao, Philippines"