Project Year
2011
Region(s)
East Asia
Country(ies)
China
Project Description
China, the birthplace of both money and Maoism, has a complex history with value systems. Immense socioeconomic upheaval since 1978 has seen relationships between state, citizen, and their understandings of value evolve abreast. Today, China is set to begin another era of financial innovation. In October 2010, China Mobile—the world's largest mobile operator—acquired a 20 percent stake in the Shanghai Pudong Development Bank. With eyes to launching mobile banking nationally in 2011, there is great opportunity to expand financial inclusion to the country's poorest citizens. Yet history reveals the fruits of China's economic progress have been unequally distributed. Though it boasts the world's fastest growing group of millionaires, over 60 percent of China's rural households live without access to financial services.
This study will examine financial inclusion through a service design lens. Using China as an example, it will explore how second-generation banking models and services should be designed to respect the diverse needs of poor users. It will chart how past cultural practices inform value systems today and into the future, seen through the universal fault lines between rural and urban, poor and non-poor, and young and old. Understanding value ecologies in a diverse, pioneering market like China will help identify common lessons for the inclusive design of other emerging banking systems.
Researcher(s)
Panthea Lee, Zack Brisson
About the Researcher(s)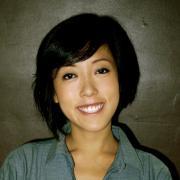 Panthea Lee's work focuses on the practical applications of design and technology in international development. A design research specialist, she has studied access to information and financial inclusion in countries such as Afghanistan, China, Indonesia, and Malaysia. She is the Creative Director of Reboot. Prior to Reboot, she worked with UNICEF Innovation on technology for development initiatives in Iraq, Suriname, and Palestine. Panthea graduated from McGill University in Canada. She has advised graduate courses at the Interactive Telecommunications Program and the Steinhardt School at NYU, and at the School of International and Public Affairs at Columbia University. Panthea is also a faculty member at PopTech's social innovation fellowship program.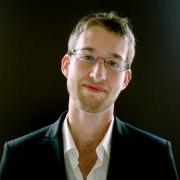 Zack Brisson is President of Reboot and focuses on the role of information and communication technologies in expanding access to critical services, primarily in the fields of government and civic media. Formerly at the Enough Project, Zack utilized ICTs in the practical pursuit of human rights in the Democratic Republic of the Congo and Sudan. He has examined the use of mapping technologies to monitor conflict and rights abuses and the application of citizen media for greater political accountability. At the Centre for American Progress, he worked with US policy leaders to develop participatory policy planning mechanisms. He also previously led the National Geographic Society's internal think tank. Zack graduated from William and Mary. His work has been featured in the New York Times, CNN, The Hill, among others.