Project Year
2013
Region(s)
West Africa
Country(ies)
Ghana
Project Description
The researchers will seek to examine the culture of female traders in northern Ghana as well as ways in which female traders perceive and/or use mobile money (mMoney) both at home and in day-to-day business transactions. The research utilizes both interactive focus group discussions and key informant interviews to explore how female traders handle finances and to analyze the potential for better designed mMoney systems. The study will be led by faculty of the University for Development Studies (UDS) in a poverty-focused developmental research strategy that will adopt approaches that allow for the full participation of the female traders and will build on the notion that "poor Ghanaians do not use mobile money" (Mobile Financial Services in Ghana, Challenges and opportunities, 2012). This research is guided by two theoretical models that aid in the identification of potential barriers to mMoney systems. First, Masinge's (2010) model of technology adoption is important in that it considers risk, trust, and cost when exploring whether technology will be adopted. Secondly, the researchers will consider Korten's theory that places, people, and resources are "bound into a locally self-sustaining human ecological system" (Zewde, 2010). Often, models looking at technology acceptance focus on the individual, but do not consider the context of the local system where the technology is being introduced. This research will examine the individuals and the local eco-system as it relates to women and mobile money systems.
Researcher(s)
Dennis Chirawurah, Deborah Elzie
About the Researcher(s)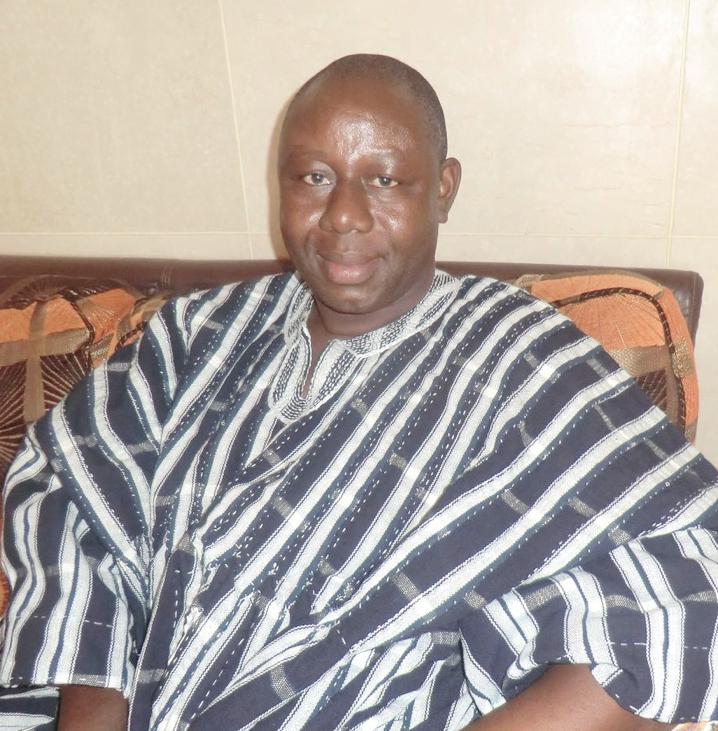 Dennis Chirawurah is a Ph.D. student and lecturer at the University for Development Studies in Ghana. He is a governance and M&E; expert with over fifteen years of experience in the field of participatory research. He will serve as co-leader of the research team and will lead the field team. He has coordinated field outreaches of MSc and BSc students at the University for Development Studies and has deep community leadership experience stemming from his position as the Presiding Member of the Navrongo Municipal Assembly. He served among other scientists at the Navrongo Health Research Center in pioneering interventions that led to equity driven close-to-client primary health care in Ghana.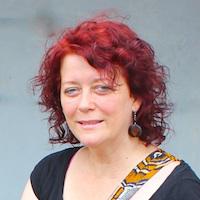 Deborah Elzie holds a MA in Educational Psychology with a focus on intelligent technologies from Columbia University.She isan interaction designer and program director with experience in designing and evaluating programs in international development, disaster management, and mobile interface design. She is currently based in Kampala, Uganda where she directs activities in the field for the Strengthening Leadership in Disaster Resilience Leadership Program (SLDRP). The SLDRP is a global program with fellows across Africa, Southeast Asia, and in the Caribbean. She also serves as the Director for Resilience (Field Level) for the new ResilientAfrica Network program, a USAID sponsored project led by Makerere University. She has extensive experience working with mobile application development teams based in eastern and western Africa.
Dr. Seidu Al-hassan is Director of the Center for Interdisciplinary Research and Continuous Education at the University for Development Studies and is a Senior Lecturer there. He holds a PhD degree in Agricultural Economics and a Diploma in Education. He has over twelve years teaching and research experience. In addition to his teaching responsibilities, he provides technical assistance to governmental and non-governmental agencies on a consultancy basis in areas such as community development, micro-finance and Development and Management of small business enterprises. He is a network member of the African Economic Research Consortium (AERC). His research interests are poverty, policy management, community development, applied microeconomic theory, literacy, and peace education.
Synopsis of Research Results
1. Link to their full report: Research Report on the Participatory Study of Rural Women Traders & Mobile Money Systems: Northern Ghana Women's Cognitive Understanding & Perceptions.
2. Link to their blog post: