Project Year
2013
Region(s)
West Africa
Country(ies)
Ghana, Nigeria
Project Description
The potential for mobile money to transform the lives of the economically disadvantaged populations who are systematically excluded from access to traditional financial services (the unbanked poor) cannot be understated. However, critical to this transformation is an in-depth, country and context-specific understanding of the utility (usefulness, benefits, and limitations) of mobile money for these disadvantaged populations. Seeking to contribute to the current understanding of the transformative process of mobile money on financial inclusion, the authors explore the utility of mobile money from the perspective of unbanked poor mobile money users in urban areas in Ghana and Nigeria. In this research, the authors seek to (1) identify how the unbanked poor use mobile money services, (2) identify innovative uses of mobile money by the unbanked poor, and (3) identify the needs of the unbanked poor that are currently not being met by existing mobile money services and products. The authors explore the utility of mobile money for the unbanked poor using a mixed methods approach, including secondary data, interviews with mobile money providers, various focus groups of unbanked poor urban dwellers, and a large sample survey of 4,500 unbanked urban dwellers in Ghana and Nigeria who use mobile money. The insights gained by understanding the applications, innovations, benefits, and limitations of mobile money use by the unbanked poor is important to: (1) provide context-specific information which can be used by mobile money platform developers and providers to craft new, innovative, and locally-tailored applications of mobile money; and (2) identify specific cultural limitations that hinder the adoption and use of mobile money by unbanked poor urban dwellers.
Researcher(s)
Lite J. Nartey, J. Adetunji Adegbesan, Olayinka David-West
About the Researcher(s)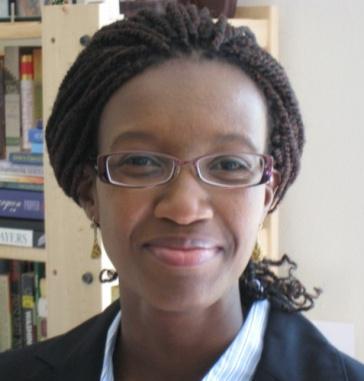 Lite J. Nartey is an Assistant Professor in the Sonoco International Business Department at the Darla Moore School of Business. She holds a Ph.D. and M.Sc. from The Wharton School, University of Pennsylvania, a MPA from New York University, and a B.Sc. (Honours) from the Kwame Nkrumah University of Science and Technology in Ghana. Her research interests include exploring the relationships, contingencies, and dynamics among multinational firms, governments, and civil society actors, and the implications of these dynamics on firm performance and societal value; stakeholder engagement and the business case for corporate social responsibility; extractive industries (specifically oil and mining); African business (mobile money, telecommunications and banking); and Chinese investment in Africa. Her work has been recognized for several awards and nominations including being a finalist for the Wiley Blackwell Award for Outstanding Dissertation Research (2013) in the Business Policy and Strategy (BPS) Division of the Academy of Management and a finalist for the Industry Studies Association Dissertation Award.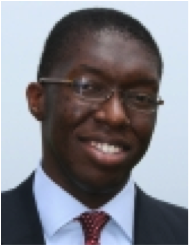 J. Adetunji Adegbesan has an honours degree in electronic engineering from the University of Nigeria and a Ph.D. in Strategic Management from IESE Business School. He is the Director of Research, and a member of the Strategy Group at LBS where he leads sessions on competitive strategy and innovation in executive programmes. He is also a visiting scholar and associate researcher at the Anselmo Rubiralta Center for Globalisation and Strategy at IESE Business School. His published research has appeared in prestigious international journals such as the Academy of Management Review and the Strategic Management Journal. He is a member of the Executive Committee of the Strategy Division of the Global Academy of Management and serves on the editorial board of Strategic Organisation. He works closely with industry leaders in Nigeria and Europe in the area of Strategic Innovation, and his consulting experience spans the software, mobile communications, oil and gas, identity management, and electronic payments industries.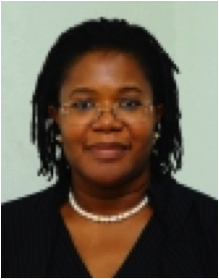 Olayinka David-West, an information systems (IS) professional with over two decades experience in the Nigerian IT industry, has a passion for the effective use of IT in business. She holds a doctorate in Business Administration (DBA) from Manchester Business School, a M.Sc. in Business Systems Analysis and Design from City University, London, and a B.Sc. in Computer Science from the University of Lagos. She is currently a senior fellow in the Operations, Information Systems and Marketing Division of Lagos Business School and the academic director at the Enterprise Development Centre (EDC) of Pan-African University. She is the author of numerous academic papers and case studies. She has also presented her research findings at local and international conferences.
Link to final report, "Mobile Money Utility and Financial Inclusion: Insights from Unbanked Poor End-Users"
Read their blogpost, "Mobile Money Utility & Financial Inclusion: Insights for Unbanked Poor End-Users in NIgeria and Ghana"
Related blogpost by Olayinka David-West: Enhancing DFS in Nigeria: the State of the Market