Project Year
2013
Region(s)
Australia/Oceania
Country(ies)
Fiji
Project Description
The central question that this research addresses is how mobile value added services (MVAS) could be leveraged to improve access to finance and growth of women-owned micro-enterprises (WMEs) in Fiji. The six prevalent themes in MVAS include: M-infotainment (entertainment), M-connectivity (communication related applications), M-health (health related issues), M-education (educational content), M-enterprise (business-related applications), and M-commerce (retail, banking, and transactions over mobile phones). The current study will focus on the last two themes. Mobile phones have the potential to accelerate growth through improved linkages to markets, while the access to the Internet that they provide can deliver crucial knowledge. Fiji's economic growth has only marginally improved in recent years, and the utilization of mobile technologies can pave the road to economic stability. This study would aid in the construction of our understanding of the socio-cultural and economic factors that drive women's adoption of MVAS. It could ultimately help them become stronger "business women" as access to finance improves and WMEs grow through the increased use of MVAS. The research draws from the technology diffusion/acceptance model as well as the theory of change. The research would mainly employ an ethnographic approach to answer the research questions and construct a model of drivers of MVAS adoption among WMEs in Fiji.
Researcher(s)
Milind Sathye, Biman Prasad
About the Researcher(s)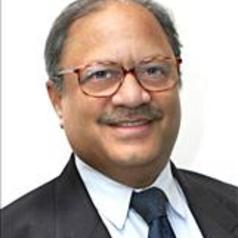 Milind Sathye worked for nearly two decades in the Reserve Bank of India/National Bank for Agriculture and Rural Development, including as the Manager of the World Bank Pilot Project, and as a member of the Board of Directors of a Regional Rural Bank. For the last fifteen years he has been working as a Professor of Banking and Finance at the University of Canberra, Australia. Frequently, consulted by Australian and overseas media, his expertise has been sought by the Australian Parliament's Senate Economic Committees as well as by Australian courts as an expert witness involving banking and finance cases.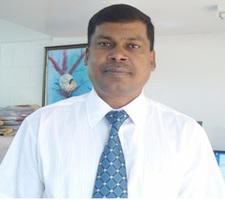 Biman Prasad has been a Dean of the School of Economics at the University of South Pacific from 2003 to 2009. He holds a Ph.D. in Development Economics from the University of Queensland (Australia). He has done consultancy work for international organisations such as the Asian Development Bank, UNESCAP, CLGF, Food and Agricultural Organisation, The World Trade Organisation, AusAID, and governments in the Pacific region. Professor Prasad is the Associate Editor of the Journal of Fijian Studies and the Editor-in-Chief of the Journal of Pacific Studies.
Synopsis of Research Results
1. Link to their full report: Mobile value added services for inclusive growth: A study of women micro-entrepreneurs in Fiji.
2. Link to their blog post: Leveraging Mobile Value Added Services (MVAS) for the Growth of Women Micro-Entrepreneurs (WMEs) in Fiji